The Jalan Cross Body Sling Bag, with an ultra-light compact construction, really lets you take it to the street and quickly and easily hustle through markets, crowded shops and public trains and buses. It is worn by a cross-chest shoulder strap and can be adjusted for both right and left-handed wearers. The pack can be swung around the body easily allowing access to the internal compartment without having to take it off.
Who made me?
Key Features
The Jalan Cross Body Sling Bag is slim and versatile
Water resistant ballistic nylon exterior
Padded shoulder strap with detachable buckle
Double sided access to main compartment
Nylon seatbelt webbing
Reflective webbing on front
YKK® zippers
I'm a good bag for?
Travel
Hiking
Cycling
Daily Use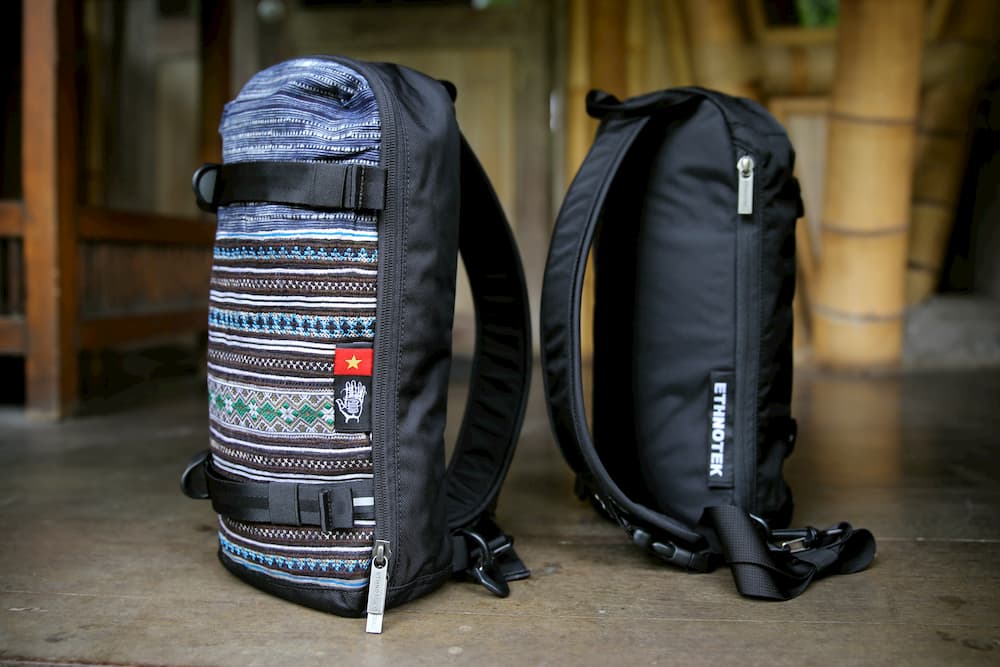 URBAN CROSS BODY SLING BAG FOR GADGETS & TRAVEL GOODS
Water resistant 840 denier ballistic nylon main fabric
Built-in handmade textile paneling. Exterior & interior.
Right & left side zips to access main compartment
Double horizontal straps on front for attaching jacket, towel or blanket
Four-point reflective webbing on front for visibility in low light environments
Smart Phone
Passport
Sunglasses
Notebook
Pens
Keys
Wallet
Light clothing item
The internal compartment has a built-in organizer with two slip pockets and pen slots
Single padded shoulder strap with detachable 38mm buckle for easy on & off
Right & left side back panel D-rings for adjusting shoulder strap for right & left-handed wearers.
YKK® zippers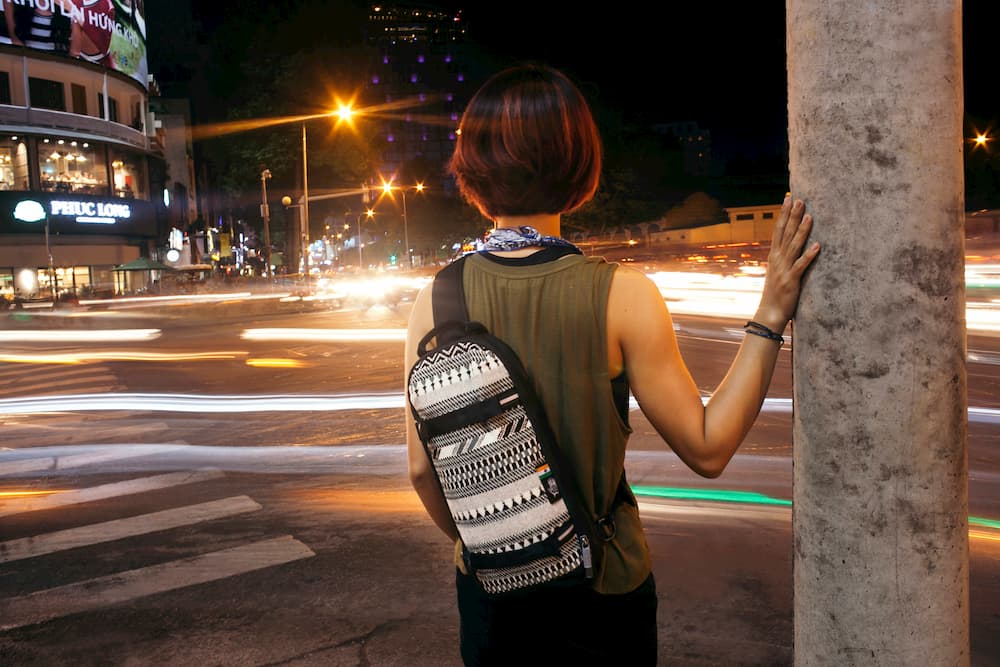 The Benefits Of Ethnotek
NO HARMFUL CHEMICALS
SOCIALY RESPONSIBLE
WATER RESISTANT
ARTISAN MADE
VEGAN
SLOW PRODUCTION
Back To Top