Viva Con Agua Collection
Ethnotek teamed up with Viva Con Agua to create a limited-edition collection of artisan Thread fabrics in the village of Kandherai, India. The fabrics commissioned for this collection are used as a training program to educate and employ the next generation of artisan weavers. In addition to that mission, 10% of your purchase goes to building clean water wells in Uganda, Ethiopia and Nepal!
color
size
price
Viva Con Agua Collection
Sanjay and Suresh

This collection was woven by twin brothers, Sanjay and Suresh. ETK master weaver, Shamji, trained Sanjay and Suresh to weave his family's traditional techniques starting with Ethnotek-specific designs.

Shamji heard that the two brothers were offered jobs at factories outside of their village and offered them the same salary the factories were offering to stay in the villages and weave textiles. The two happily obliged! Not only was this an offer for guaranteed income, it was a chance to stay at home for work, make their own hours and to carry on their cultural tradition of handmade textiles. These are shared values that the factories were not able to provide.

Sanjay and Suresh have been weaving Ethnotek textiles since 2015 and we're extremely proud to have them in the team!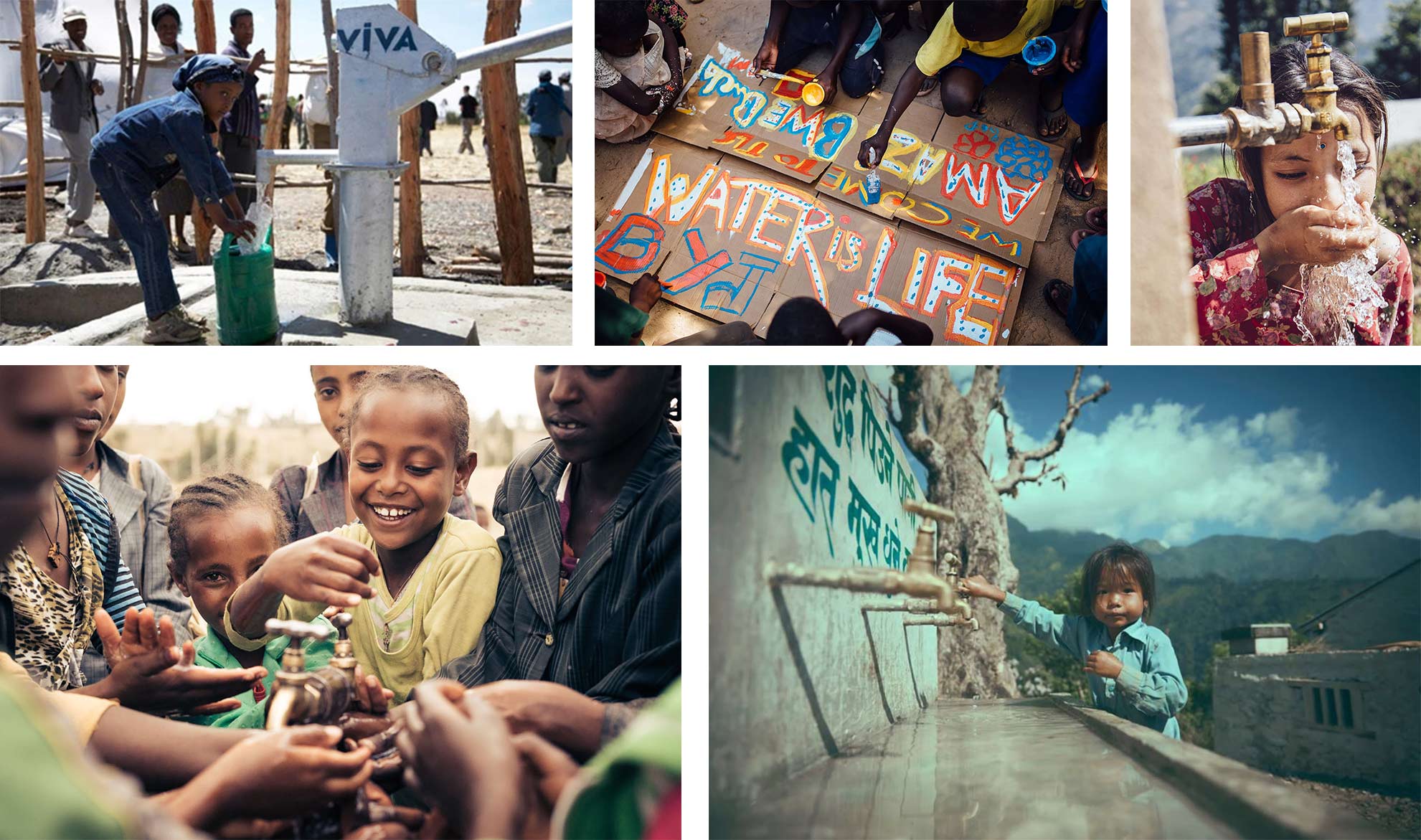 Viva Con Agua (VCA) is an amazing network comprised of people and organizations that are committed to establishing access to fresh drinking water and basic sanitation for all humans around the world. Over the past 12 years, VCA has raised over 5 million Euros on water-based projects which was able to support more than 2 million people gain access to clean drinking water! How impressive is that?!
If that wasn't cool enough, here are 3 amazing facts about VCA:
VCA has non-profit-organizations based Germany, Switzerland, Austria, Netherlands, Uganda and America
In Germany alone, there are more than 13,000 youth engaged throughout 55 cities.
VCA sells toilet paper, the first social toilet paper worldwide to raise funds and awareness for the 2.5 million people who have no human access to sanitation & hygiene.
Everything we do, is with joy and for a better tomorrow!