Kota Mirrorless Camera Straps have a cozy neoprene underside and outer edges for comfort while carrying, has an artisan fabric topside, and is adjustable. On the underside of the shoulder pad is a hidden stretch-mesh memory card pocket, which is handy when you need to quickly change cards while shooting. The Kota strap is removable and can be used on multiple camera bodies thanks to the detachable anchor-point system. The super-durable injection molded anchor points attach to camera bodies in a non-bulky way and the quickly connects by high-quality and discrete anodized aluminum snap hooks.
Name: 'Kota' means 'town or city' in Bahasa Indonesian.
Who made me?
The Benefits Of Ethnotek
NO HARMFUL CHEMICALS
SOCIALY RESPONSIBLE
WATER RESISTANT
ARTISAN MADE
VEGAN
SLOW PRODUCTION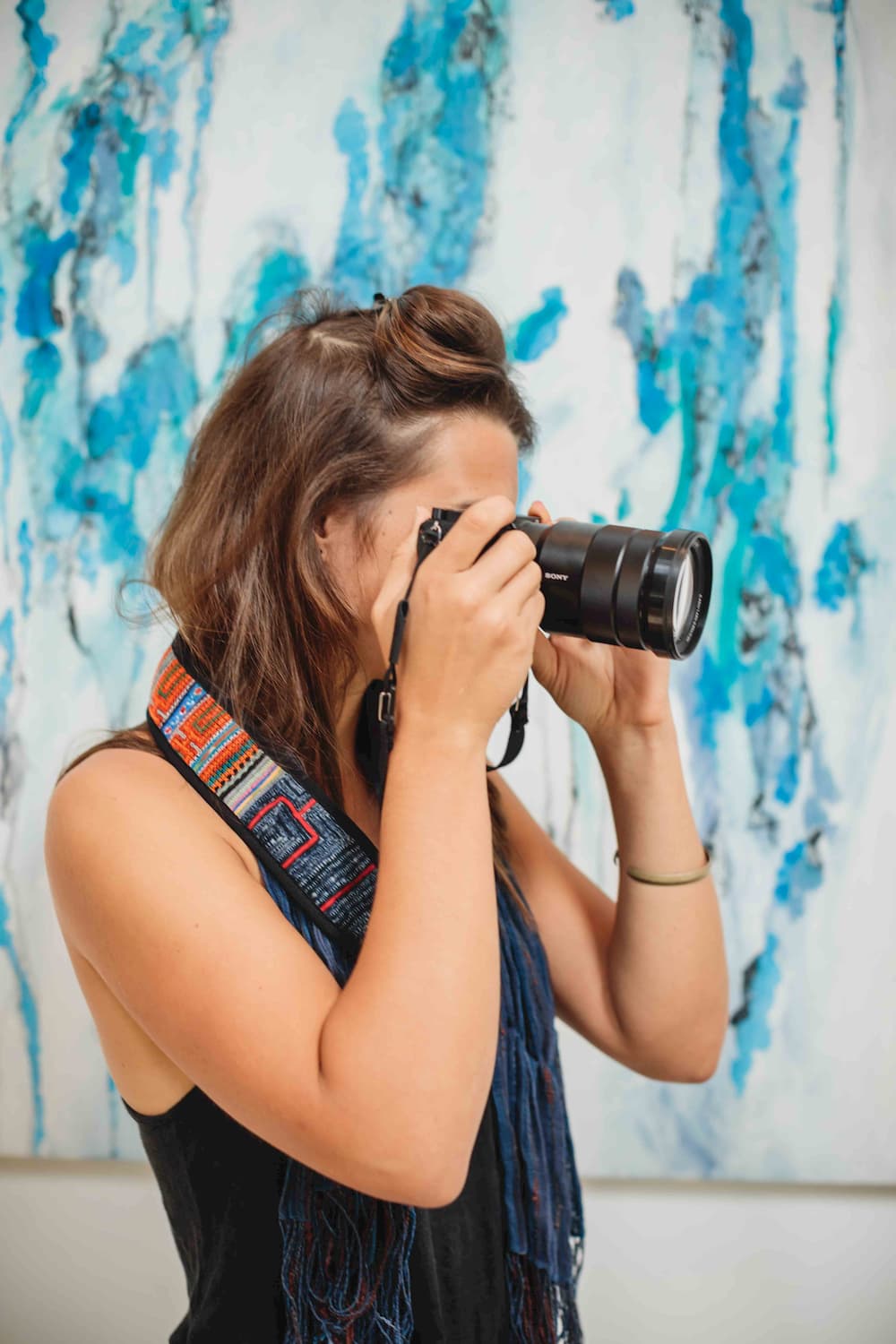 Camera strap for mirrorless features:
Comfortable neoprene edges and underside
Artisan fabric topside
Hidden stretch-mesh memory card pocket
Height adjusting nylon webbing straps
Super strong injection molded anchor points
Air craft grade aluminum buckles
Left-side stretch-mesh accommodates 27oz water bottles.
Compression snap buckles attach the interchangeable Thread™ panel and tall items such as yoga mat, tent poles, tripod or a skateboard to the side of the bag vertically.
Laptop compartment zips open to fit 13-15" MacBook Pro and most 15" PC laptops.
The main interior compartment can accommodate two camera bodies, a drone, multiple lenses, batteries, a microphone, cables, memory cards, camera straps and more.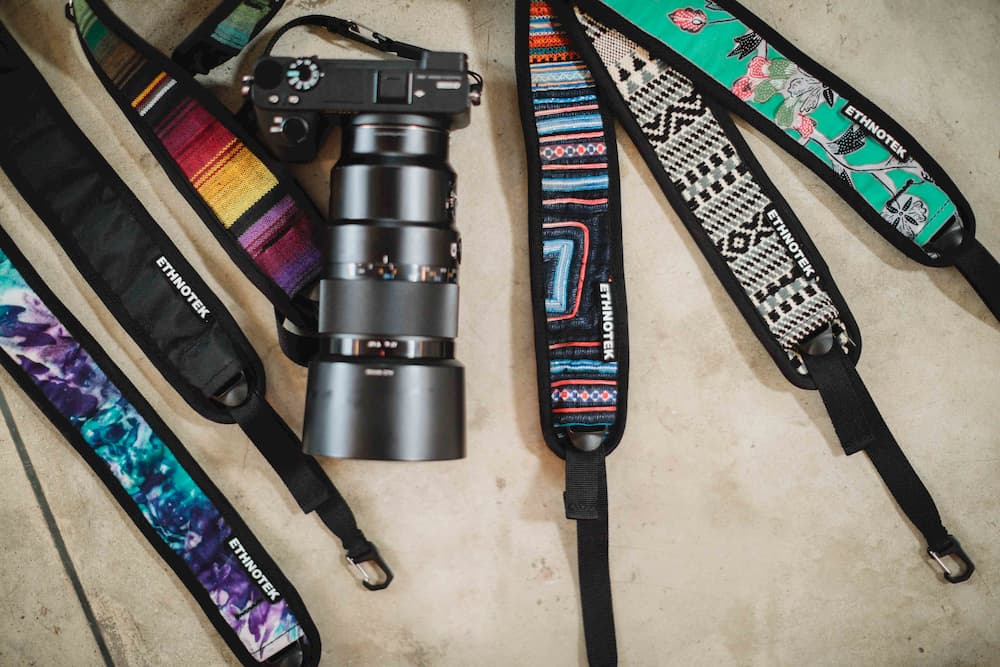 Adjustable camera straps
Cushy neoprene underside
Memory card pocket
Supports artisans
Lifetime guarantee
5-10 day global shipping
Dimensions:
48" 2.2" x 0.6" (120cm x 5.5cm x 1.5cm)
Weight:
0.3lb (0.14kg)
Back To Top