The waterproof VaRuna backpack Rain Cover for Ethnotek hiking daypack Premji & Raja travel backpacks is the best add-on to protect your precious gear without adding weight, making your bag more functional than ever!
All Ethnotek bags and backpacks are ethically made and constructed with water-resistant materials such as 840d ballistic nylon, 600d recycled PET and nylon rip-stop lining, but it's the precious handmade cotton portions of artisan fabric on the bag that some people like to give an extra layer of protection.
Who made me?
The Benefits Of Ethnotek
NO HARMFUL CHEMICALS
SOCIALY RESPONSIBLE
WATER RESISTANT
ARTISAN MADE
VEGAN
SLOW PRODUCTION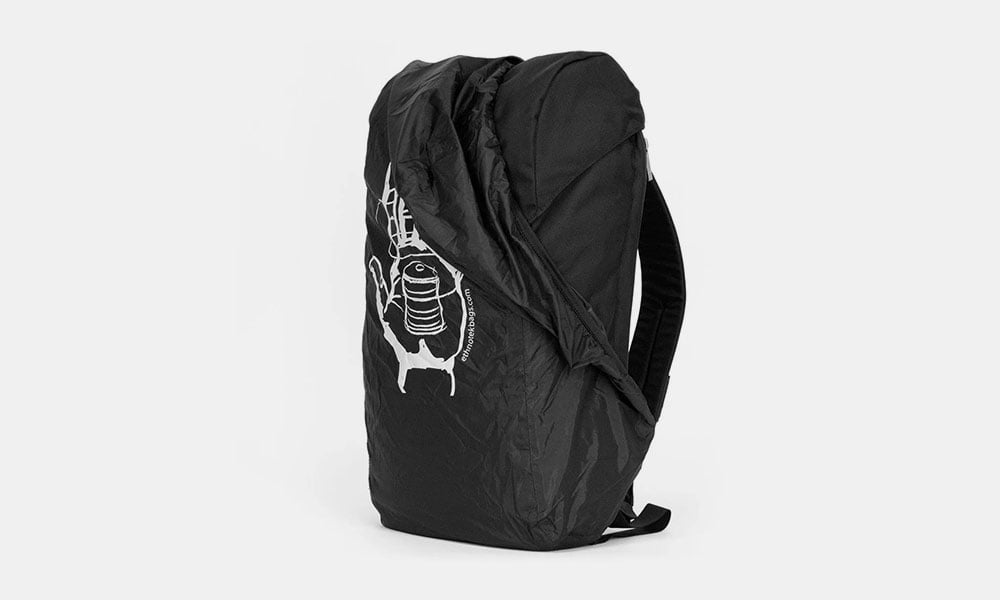 The VaRuna backpack Rain Cover For Premji & Raja Backpacks
So, how do you keep your backpack dry while hiking? Adding-on a Varuna, the best waterproof rain cover to your backpack order, is a wise idea! Whether you are planning to go hiking or not, put it on your packing list and always keep it in your backpack when in transit because you never know when mother nature will decide to rain, snow, hail or sleet. Be ready for when she does!
Name: Hindu myth tells of Varuna, the water god, battling the celestial ocean to save his wife Sita. Luckily, he's also signed up to save your gear. Slap our VaRuna ultralight rain cover over your Raja Pack and you'll have the strength to stand up to any storm!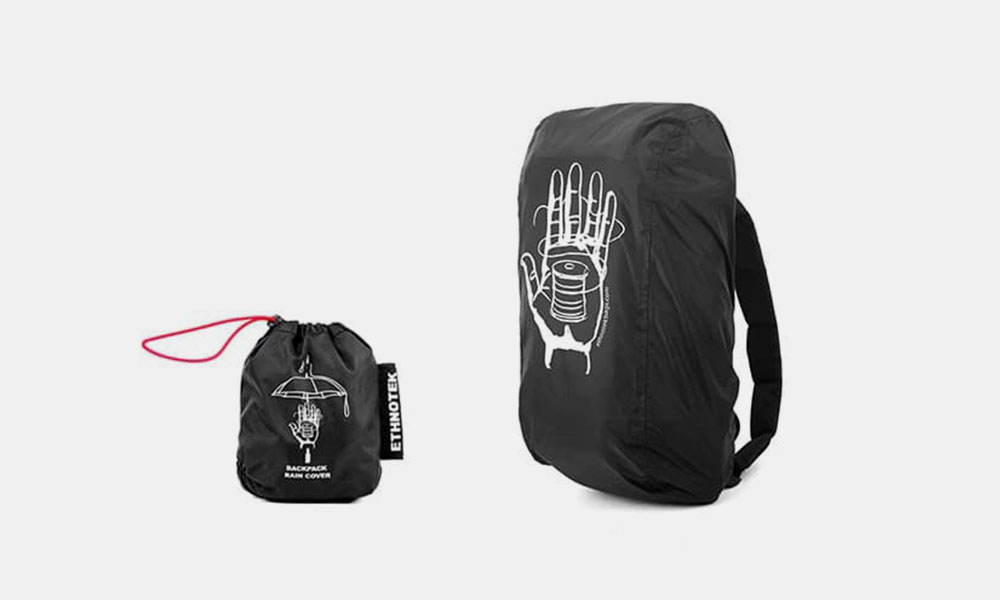 Waterproof pack cover: Stand up to any storm!
70 denier taffeta nylon
Tape sealed seams
Elastic binding edges to stretch over your backpack
Reflective ink printed logo for increased visibility at night
Collapsible cinch pouch storage
Waterproof PU coating
Back To Top