Have you ever been frustrated about having to choose between practicality over design? Or annoyed when the uncomfortable straps on your backpack break after a few months of use? 
If you're a busy professional, the last thing you want to be doing is backpack shopping every six months. Or maybe you are a minimalist and the thought of purchasing multiple backpacks for different occasions is enough for you to give up on shopping altogether? 
Investing in an urban backpack may be the solution. They're not something you would typically see at your local sporting goods store.
Urban backpacks are a solution for busy people living in the concrete jungle who don't want to compromise on style and durability and looking for an "all-in-one" backpack with features that accommodate local commuting, weekends away, and social events. 
In this article, I will discuss why urban backpacks are a must-have option, what to think about when choosing one and how to figure out which urban backpack is best for you and your needs.
Choosing Your Urban Backpack
The urban backpack has evolved into something that is an absolute must-have - especially for busy people with a jam-packed schedule looking to easily transition from work to play. 
These backpacks are created to answer a much-needed requirement for usability and efficiency that other backpacks found difficult to meet.
On the one hand, a properly organized backpack with well-thought-out storage allows you to carry a large number of items simply and efficiently as well as provides balance and comfort so you can avoid those body aches and pains which typically happen with other bags, such as saddlebags and shopping bags, which are also typically unsuited for carrying huge loads.
And the best part? These backpacks have cool and exquisite designs (if we say so ourselves…), making them well-rounded, and an absolute must-have!
Why Urban Backpacks Are So Awesome
Tech-friendly - These backpacks are ideal for digital nomads and city commuters who live with their gadgets on their backs. They hold a smartphone, tablet, AND laptop. I know from past experience that having to take all your gadgets everywhere was a nightmare and a struggle. They also have a back pad to not only protect your laptop from shocks but to keep the backpack balanced on your back and for maximum comfort.
Quickly Accessible - Urban backpacks have quick access pockets, which are designed to be within reach without taking them off. Just swing the backpack over your shoulders to quickly and easily grab something out. Really handy when you're going through airport security screenings or when you need to grab something quickly while in a rush. 
Shoulder Straps - Let's talk shoulder straps. The shoulder straps on the urban backpacks are contoured and can distribute the weight evenly across a variety of body types. These straps are adjustable - great news for women who need some extra adjustments around the chest area - contoured straps can help alleviate the discomfort felt by females.
Waterproof Material - There's nothing worse than being caught in the rain when traveling or commuting. You may have to turn up to the office soaking wet but you'll be safe in the knowledge that your backpack is water-resistant and your tech is safe. For extra protection, while most generic rain covers wrap over the entire backpack, Ethnotek has its own uniquely designed branded rain cover that fits all of their urban backpacks.
Compression - Urban backpacks are building up their reputation of being a "one-for'-all" backpack so we had to add in a practical solution for the times you want to use the backpack, but not all 30 liters of it. The Raja Pack is a great example of this type of backpack being compressed when it's not full. It can be flattened out with the straps pulled in (very useful for city life when squeezing through crowds and busy streets.
Work & Play Made Easy – We believe the urban backpack's spirit animal is a chameleon due to its versatile nature of being able to suit work and play - no more having to carry around another bag for your night out after work! So if you're a business commuter, you may wear the black Thread on your urban backpack for work, and switch it up for a more colorful thread for that after-work event or weekend trip with friends. 
More Than Just 'Urban' - Even though these backpacks are designed for 'urban' living, they can actually be suitable for all environments, including hiking and weekend trips. Their comfortable straps allow them to be worn for hours at a time on foot or by bike. A number of unique features make this bag perfect for those on the move, including modular compartments for necessities like a water bottle.
Promotes Organization - If you're someone who is obsessed with organization and needs everything in its place, these backpacks will scratch those itches. The Aya backpack is a great example of this. It has a crazy amount of pockets so you'll never have to scramble for things at the bottom of your bag again. 
What Urban Backpack is Best For You?
I used to hate carrying around different bags for different occasions especially as I traveled for business and pleasure frequently. I got tired of carrying multiple bags on the plane.  I also needed a backpack that was comfortable enough for me to carry around files for several hours a day while in between work appointments and my back was not something I was prepared to injure. 
But everyone is different. So let's look at some of the best urban backpacks that are a match for you:
Anju Waterproof Backpack
Ethnotek's Anju 15 Urban Waterproof Backpack is slim and compact and has a built-in seam-sealed rain cover that protects the backpack from the elements - ideal when you're commuting and then suddenly get caught in the rain or snow while wearing the pack. This backpack is small, discrete, and can be worn comfortably on your back without adding bulk, making it perfect for people who want to embrace a more minimalist style. There is a zippered front pocket that contains a built-in organizer, a stretch mesh side pocket that holds a water bottle, and comfy nylon padded shoulder straps to make this bag both stylish and practical. 
Raja 30 Liter Backpack
A versatile commuter bag, the Raja 30 Liter Backpack is ideal for adventurous weekend getaways from the city. A zipper pocket on the right side is perfect for holding electronics and sunglasses, and a pocket on the left side opens to reveal the main compartment. Due to its padded laptop pocket, you can remove your laptop from the backpack without removing the backpack itself. Getting through airport security has never been easier!
This backpack features a roll-top opening for easy access to the main compartment and has a fabric lining that is waterproof and weather-resistant. 
How does the Raja premium carry-on backpack differ from the others? It has a removable front panel, known as a 'thread'. Made of handmade textiles purchased directly from artisans and craft villages around the world, threads are made of handcrafted fabrics. These can be switched up depending on your mood or occasion. Changing the threads gives this backpack a completely different look and no one will notice that it's the same backpack!
Satu Backpack
Are you someone who carries around multiple accessories that all need their own place? Then the Satu 25L Urban Backpack may be ideal for you. Ideal for outdoor enthusiasts and hikers who want to store bulky equipment and accessories, but also need small pockets for organization.
Within the two zippered pockets on the front panel, you can conveniently organize pens, a phone, a wallet, sunglasses, and laptop accessories. Also on the front panel is a sleeve for A4 (letter) document storage, and on the right side, there is a quick-grab accessory pocket. 
This practical daypack has an 840-denier ballistic nylon main body tech fabric that is waterproof and long-lasting and can store up to 25 liters. The main compartment of this backpack features a raised laptop sleeve that protects 13-16" laptops from impacts from the sides and below.
There is also an additional mesh zipper compartment inside, three additional sections on the front, and a pouch on the side to organize your belongings. Combined with one-handed magnetic buckles, a chest strap, and adjustable shoulder straps, this urban backpack is as versatile as it gets! 
Premji Backpack
For those seeking a more compact and lightweight daypack with the same features of organization and diversity, the Premji 20L Urban Backpack hits the spot. Suitable for hiking, and commuting, it suits college students, yogis, and creative professionals, as the Premji backpack makes a smooth transition between work and play. Thanks to the compression foam back panel, this urban backpack is super comfortable and can be worn all day - an excellent alternative to traditional air mesh back panels,
Your tablet, travel accessories, and magazines can be quickly and easily accessed from the front zipper pocket which also has a built-in organizer. There is also a designated laptop sleeve inside the main compartment so everything has its own place!
By utilizing traditional textiles in an otherwise bland world of daypacks, the Premji brings a refreshingly new, colorful aesthetic to bags. In terms of color intensity, these handwoven textiles stand out from the rest. However, if you want to keep the charm of artisan magic while looking minimal and stealthy on the outside, the black-on-black variation still holds the bold mission of Ethnotek as it's lined with colorful hand-woven fabric and designed by Cham artisans in Vietnam. As if that wasn't enough, its eco-design is made from 100% recycled plastic bottles and is 600-denier water-resistant.
Aya Backpack
With its unique design, versatility, and efficiency, the Aya 25L Urban Backpack is a great backpack for day trips, work, and class commutes. 
Two quick-access zip pockets are included on the front panel of the bag for storing accessories and documents of A4 size, as well as two straps with side release buckles for attaching a jacket, yoga mat, or tripod.  
The two stretch-mesh side pockets can be used to store 27oz water bottles and other accessories. The inside surfaces have zipper pockets and sliding pockets to accommodate a wide range of items including A4 and letter-sized documents, hard drives, earphones, chargers, and adapters. The external laptop compartment is designed to fit all 13-15" MacBook Pros and most PC laptops. This backpack is a great choice for students or professionals with multiple class or office locations. 
What Materials Should You Choose For Your Urban Backpack?
There isn't a single opinion that describes the material since everyone's requirements and tastes are unique! We can tell you that the most important thing is to choose materials that you trust. If you plan on using your urban backpack frequently and carrying heavy loads, you need sturdy, dependable materials if you don't want your backpack to fall apart at the first opportunity.
Most likely, the choice of material will be influenced by the design style chosen. Urban backpacks, for instance, can be made of nylon and are typically associated with a more technical look. The polyester bag will be more of a streetwear style for students who may not want to splash the cash. Leather and canvas, on the other hand, may be the go-to choice for those looking for an elegant or retro style. 
What we offer at Ethnotek
As part of our mission at Ethnotek, we strive to preserve culture by producing laptop and travel bags made of handcrafted textiles sourced responsibly. By purchasing our urban backpacks, you will be helping people who practice hand weaving, printing, and embroidery based in Ghana, Guatemala, India, Indonesia, and Vietnam.
Final Words
Urban backpacks, which combine efficiency and elegance, are essential to city life and they're also an excellent choice for those who are environmentally conscious and looking to adopt a more minimal lifestyle. 
I personally love these backpacks. They have smart ways of helping me organize everything I need to carry around, and also compress down when I don't have much to carry. I no longer have stress and anxiety when traveling and know that my tech is protected from being damaged by the weather. 
By owning one of these awesome backpacks, I kissed goodbye to a reality where I had to have multiple backpacks for different occasions, which is ideal for my minimal digital nomad lifestyle.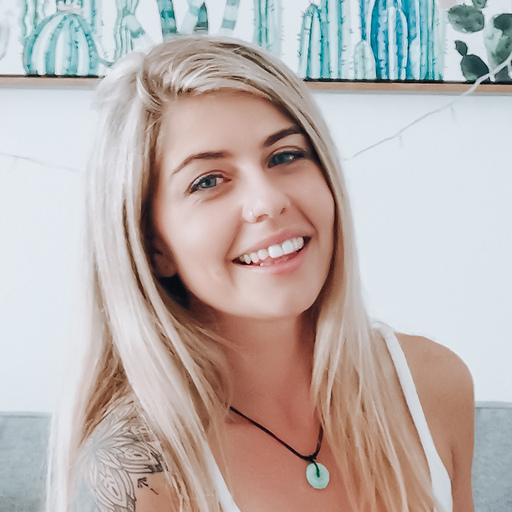 Written by Sami Cleaver. She is a digital nomad based in Thailand and a frequent world traveler. As well as pursuing passions in copywriting and coaching, Sami is also an avid hiker who loves to explore the Himalayas as often as she can.