Hi, I'm Charles Acquah, I'm from the Somanya village in Ghana and have a workshop in Accra where I make all of Ethnotek's batik fabrics with my son Nathaniel. Our motif designs are inspired by traditional Adinkra symbols. We hope you love our textile art. Your tips will go directly to me and my family, thank you for supporting our craft!
The Benefits Of Ethnotek
NO HARMFUL CHEMICALS
SOCIALY RESPONSIBLE
WATER RESISTANT
ARTISAN MADE
VEGAN
SLOW PRODUCTION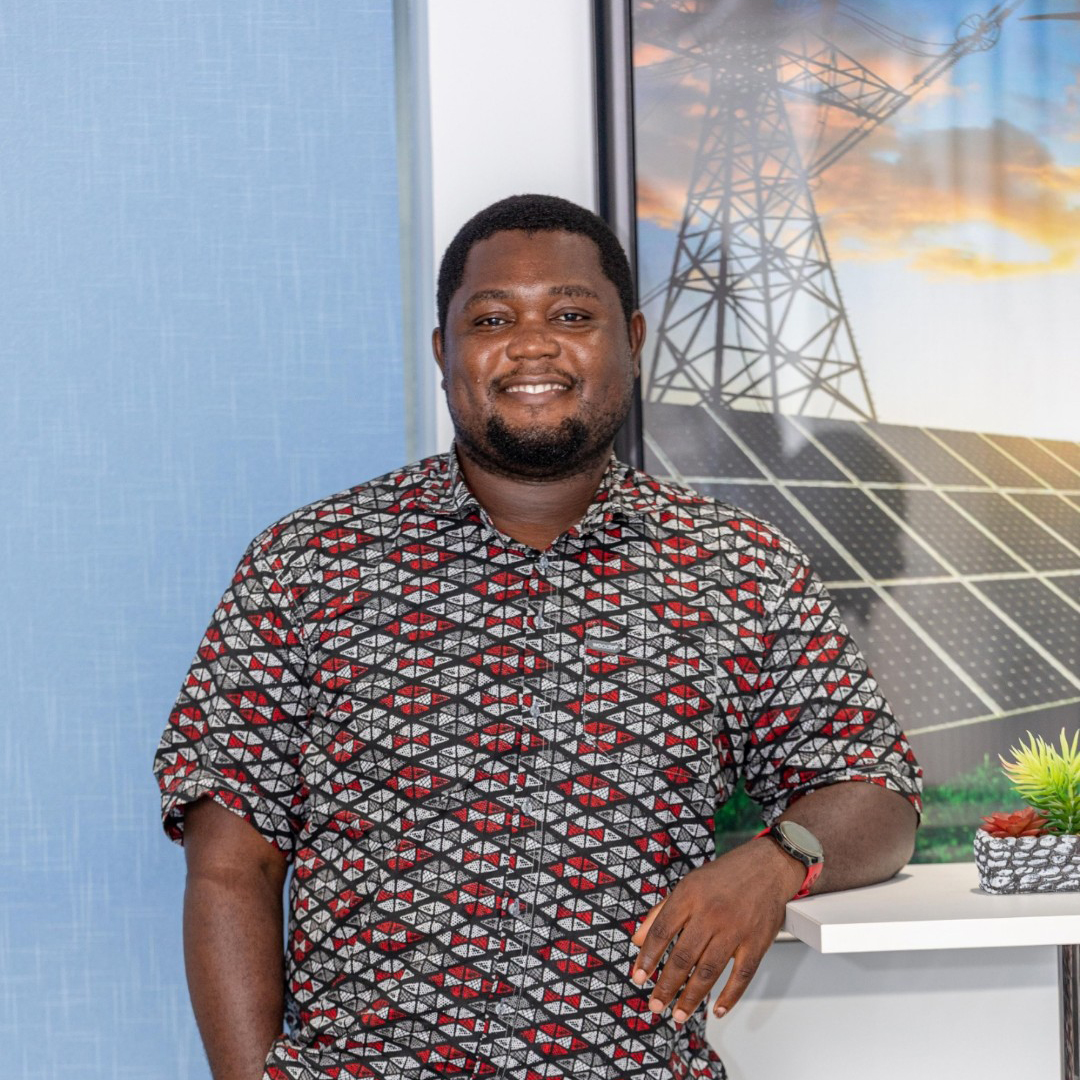 Meet Reiss
Reiss is Ethnotek's head of artisan fabric sourcing in Accra, Ghana, and is proud to now be our Pool Manager for Tip Me. Reiss is our man on the ground in charge of making sure 100% of your tips go to Charles' family. He will provide a detailed report every month for the exact tip amounts, who they went to, and how the happy recipients intend to use their tip money.
We'll then email you a monthly report so you have full transparency as to where your money goes and the positive impact it has.
Hi, I'm Nathaniel Acquah!
I am now in charge of running my family's Batik business while studying. I have been saving to further my education, and these tips will really go a long way in meeting my target, thank you!
In this photo I am stamping wax for Ethnotek's Ghana 24 fabric. Usually a block of wood is shaved smooth by a machine so it has a perfectly flat surface, then the intricately designed Adinkra motifs are carved into the block using chisels, knives and files. We dip this block into hot wax and apply it to the fabric, which after drying, resists dye in the areas we want it to during the coloring process.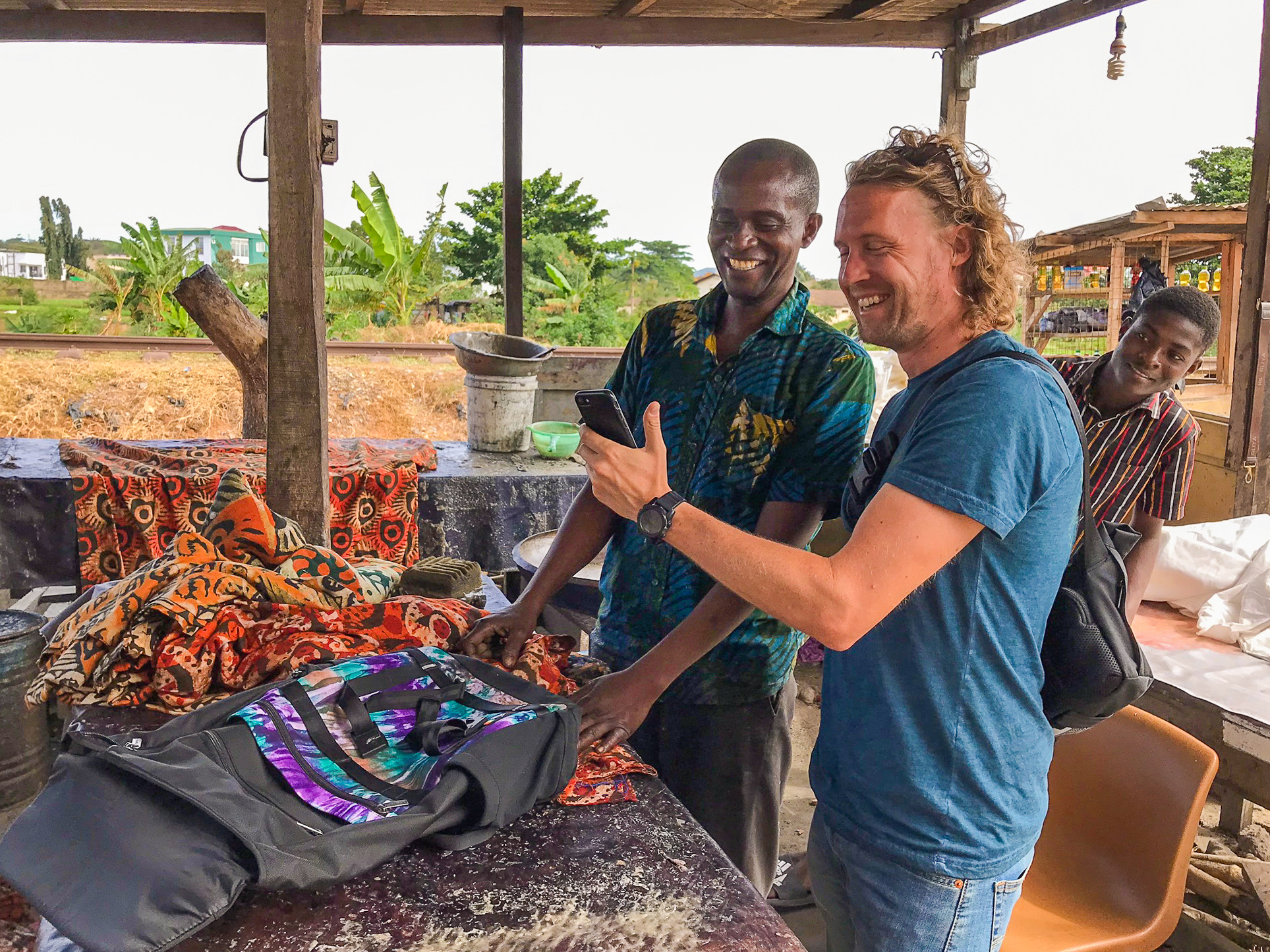 A little extra goes a long way
Tip Me allows you to tip worldwide. To show your appreciation to the workers who make your bags and backpacks, you can give our colleagues in Ghana a little appreciation with Tip Me.

We bear the responsibility for a fair and well-paid working environment. Tip Me is not a salary substitute, it primarily serves to appreciate a craft. In addition, it is a great sign of solidarity. Only together can we make the world a better place.
Batik Heritage
Both batik and tie-dye were introduced to Ghana from South East Asia in the 1960s. They grew popular from the middle 1960s to the late 1970s. The patronage of this fabric declined significantly in the 1980s due to various reasons some of which include a preference for a cheaper alternative import. It has however seen a revival in recent years.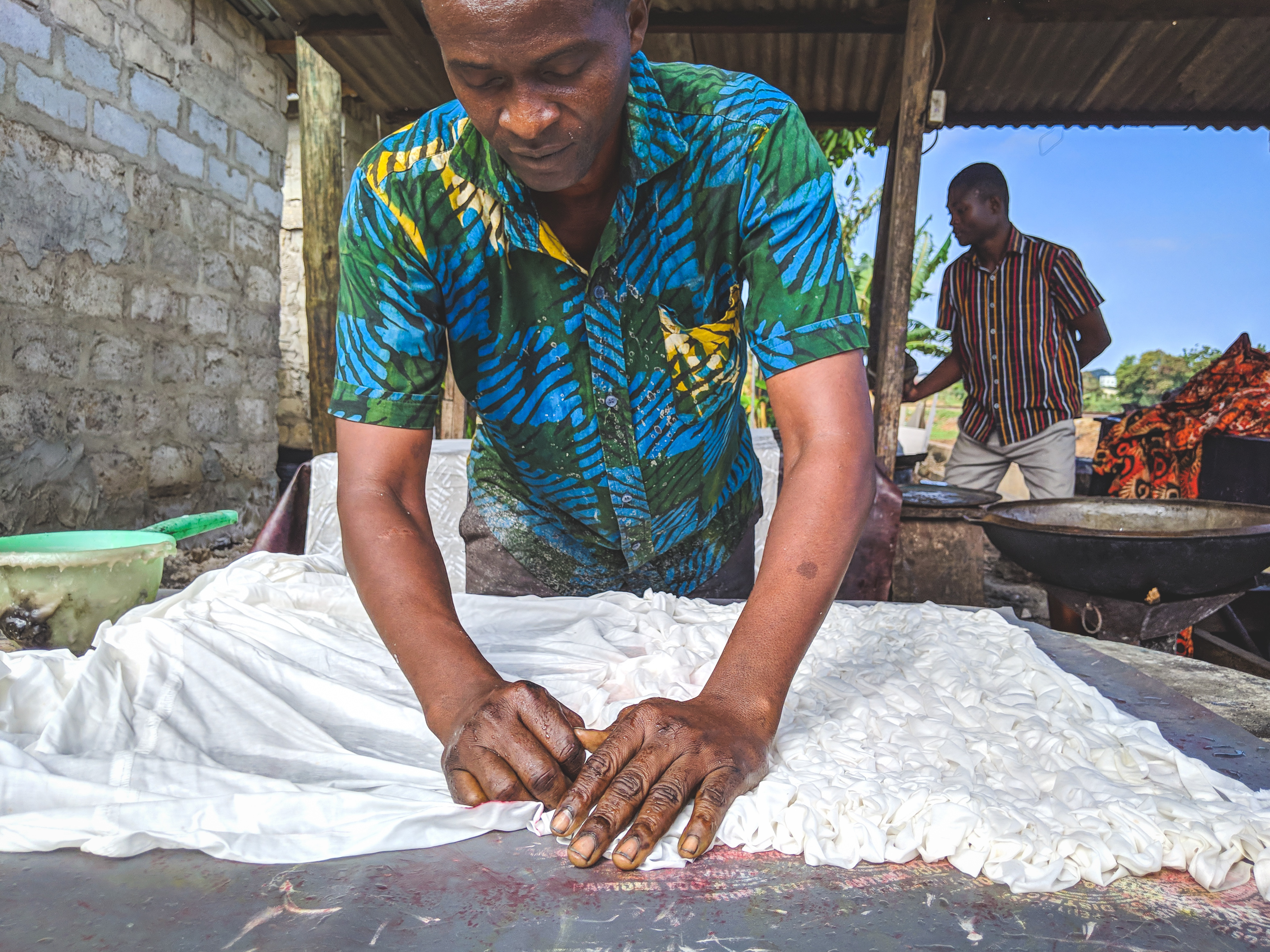 A Splash of Wax
Early African tie-dye involved a lot of spots and specks on the designs. They tied as well as stitched the fabrics to achieve a look different from the rest of the world. Other techniques such as painting and splashing the wax onto the fabric before dying is unique to African batik.
Batik has been used as an industry to alleviate poverty in rural areas alongside other textile making art forms. Due to the fact that small startup capital is required to establish the business, many creative people have set up businesses from their homes producing very brilliant and colorful designs for the local and international markets. We care very proud to be a part of this process!
Marbling
Our process for the Ghana 25 design is called Marbling. We take a sheet of raw cotton fabric and submerge it in water. We then bunch it up into a crinkle pattern and then squirt multiple colors of dye in single-file rows over all layers. When then unfurl the bunched-up fabric and stretch it out in the grass next to the railroad tracks in front of our workshop to dry in the sun. This gives the fabric a very bright, funky and randomized tie-dyed look.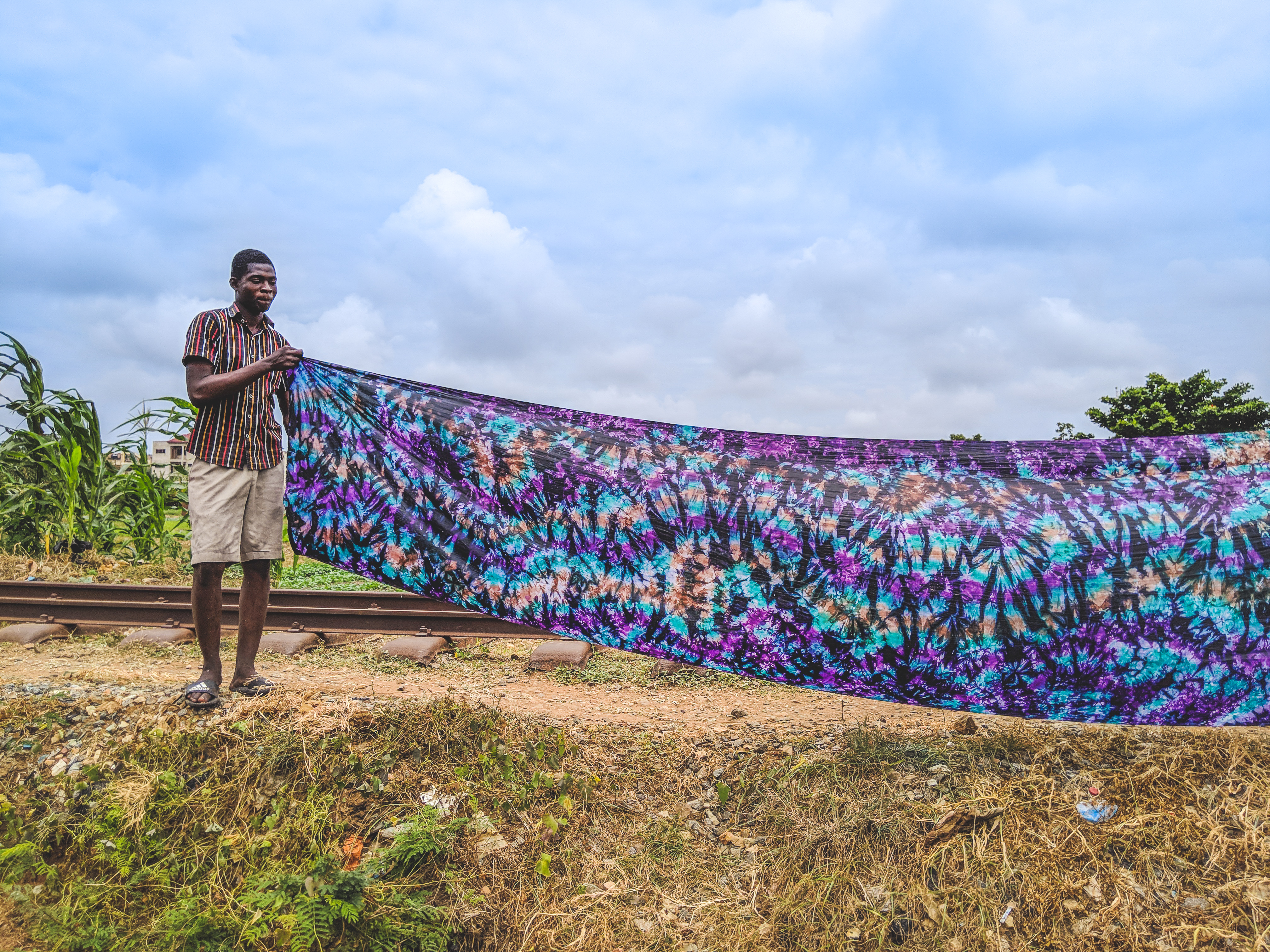 Back To Top