Hi, I'm George Ameyaw and my family have been weaving Kente for 5 generations. My team of amazing artisans are comprised of Felix Boakye, James Atagbolo and Willliam Agbo. Our workshop is in Accra Ghana and our weaving technique has it's traditional roots that date back to the 17th century from the Ashanti, Akan and Ewe tribes. Your tips will be split equally amongst my small team, thank you for supporting our craft!
The Benefits Of Ethnotek
NO HARMFUL CHEMICALS
SOCIALY RESPONSIBLE
WATER RESISTANT
ARTISAN MADE
VEGAN
SLOW PRODUCTION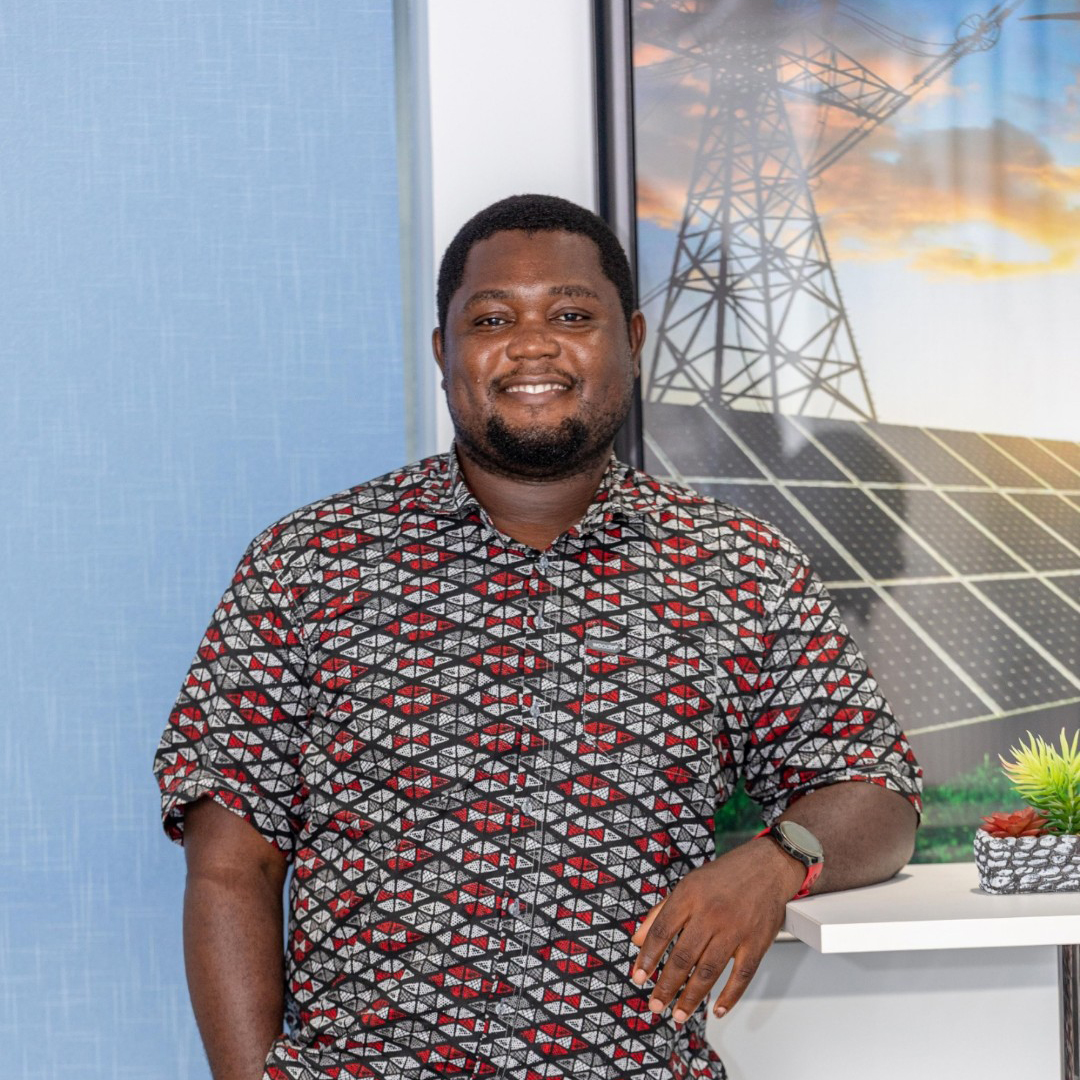 Meet Reiss
Reiss is Ethnotek's head of artisan fabric sourcing in Accra, Ghana, and is proud to now be our Pool Manager for Tip Me. Reiss is our man on the ground in charge of making sure 100% of your tips go to George's team of artisans. He will provide a detailed report every month for the exact tip amounts, who they went to, and how the happy recipients intend to use their tip money.
We'll then email you a monthly report so you have full transparency as to where your money goes and the positive impact it has.
Kente Cloth
Africa is home to some of the world's most beautiful textiles and one of the most iconic is Kente cloth! It's dancing geometric patterns and vivid eye-popping colors are woven on small wooden looms in strips 12-14 centimeters wide and were traditionally only worn by royalty. Nowadays it has made it's way into mainstream Ghanaian culture and is worn & celebrated by everyone.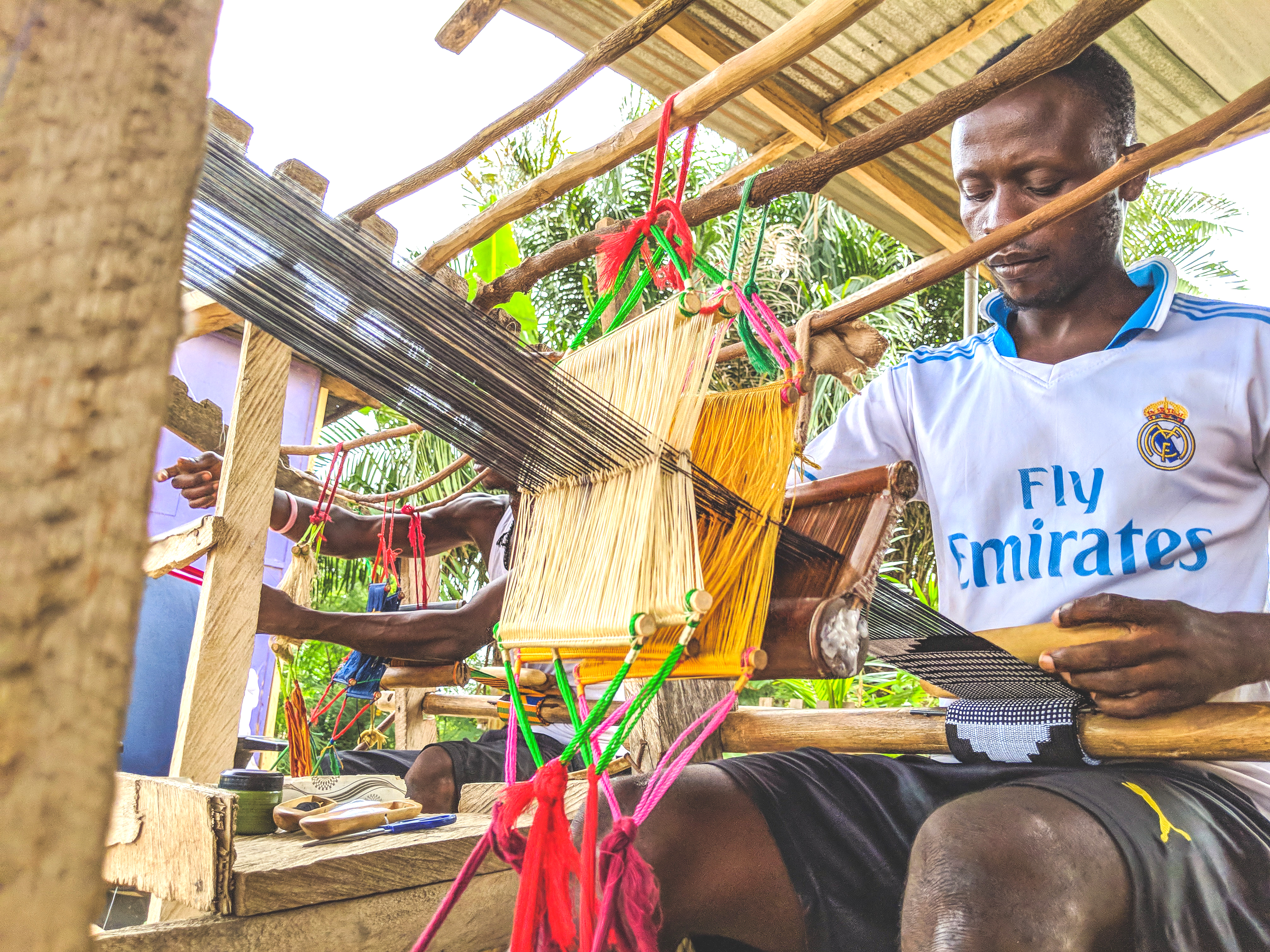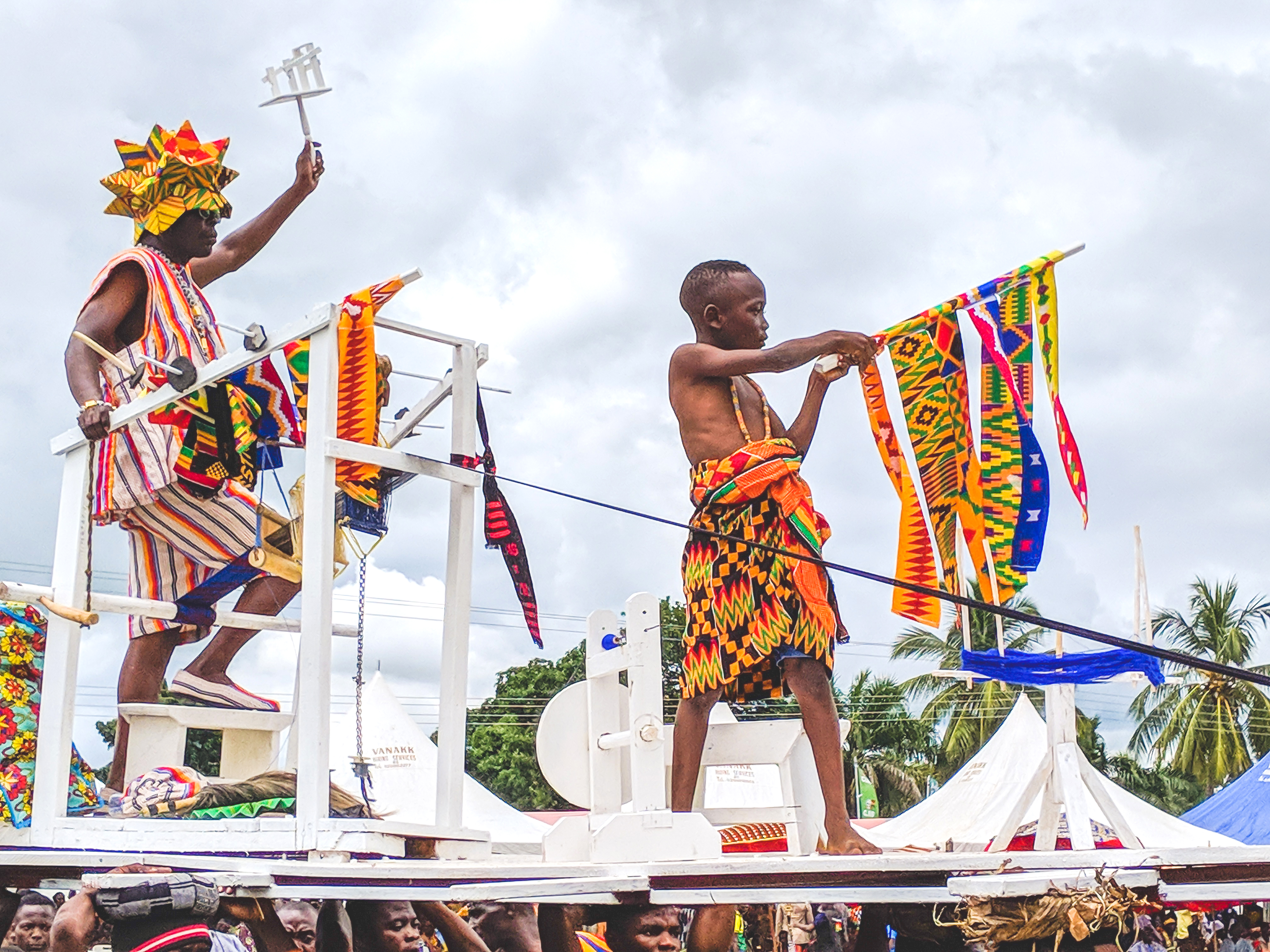 Ashanti Origins
The art of hand weaving Kente originated with the Akan Tribe in the Ashanti Kingdom in the late 18th century and the word kente stems from kenten, which means basket in Asante dialect. Still to this day, kente is a symbol of cultural sophistication and spiritual power.
Inspired by Nature
These incredible cloths have many rich stories woven into them, and each color and motif has it's own meaning. According to Ghanaian mythology, kente cloth was first created when two friends watched how a spider wove its web. By mimicking the actions of the spiders, they created Kente cloth the same way. This story, whether true or not, shows the harmony between Ghanaians and mother nature.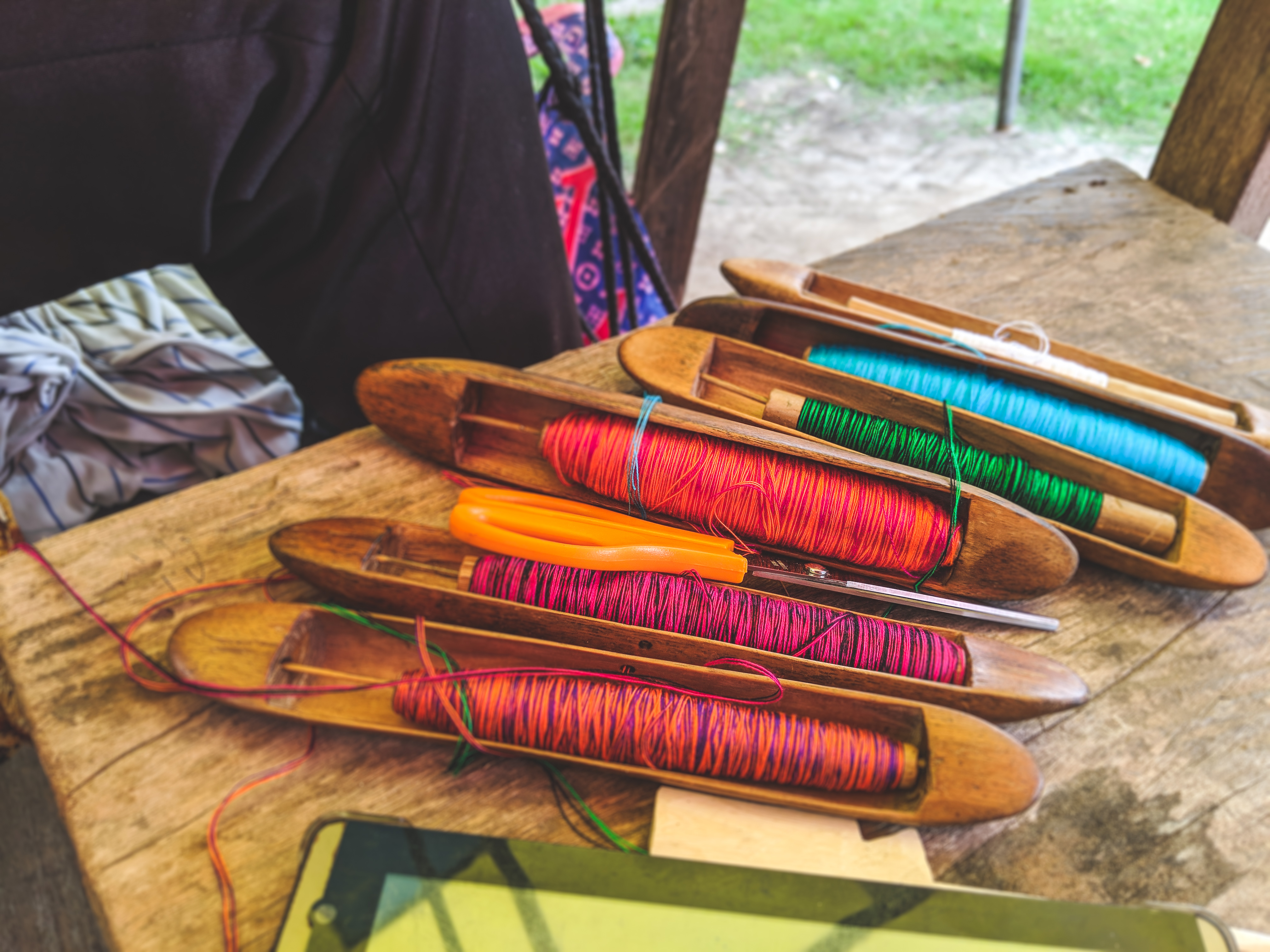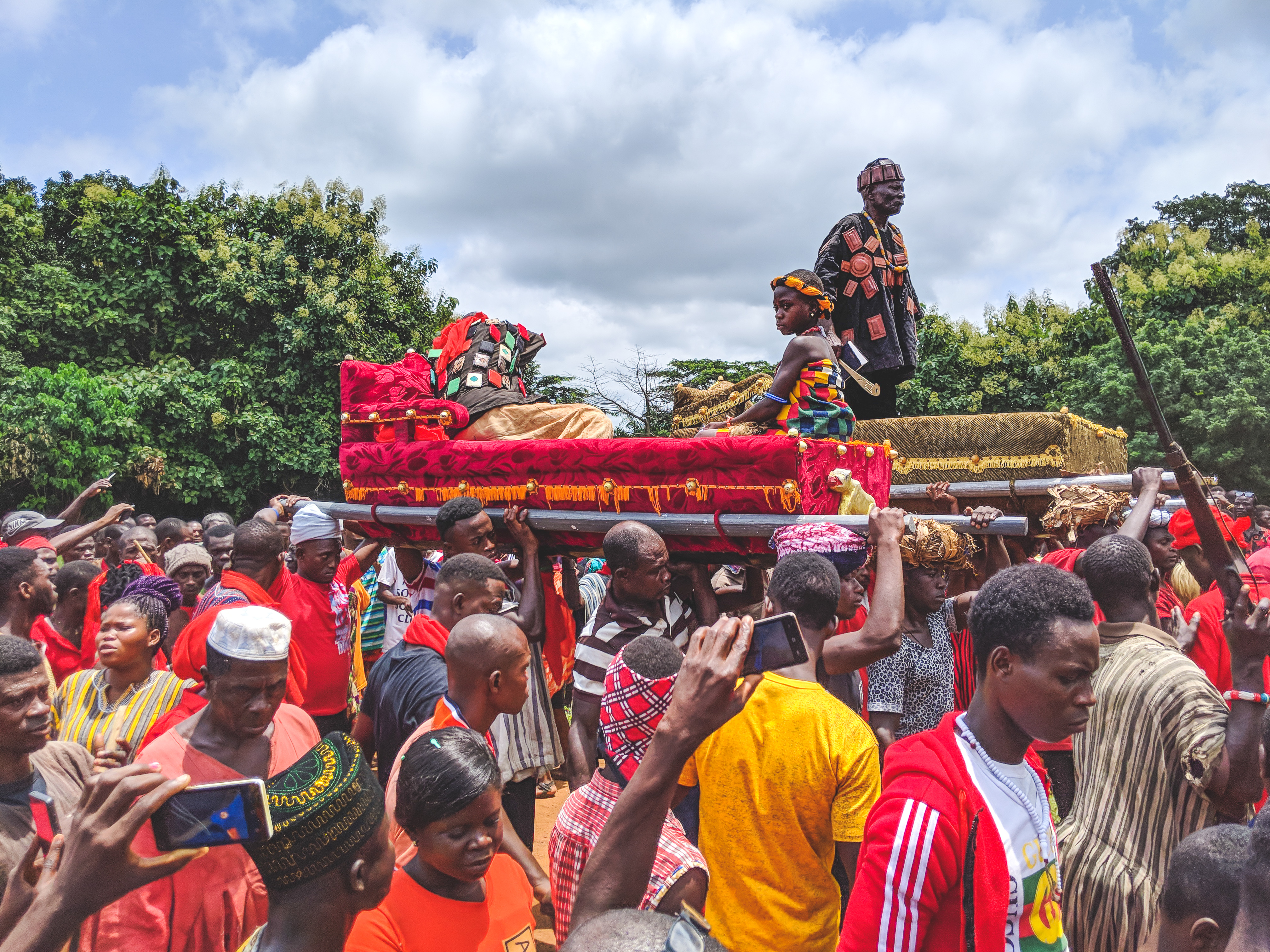 Ewe Nation
This traditional fabric design evolved creatively with the Ewe tribe, who expanded on the color palette and patterns who's symbolism came from daily life and expression as opposed to social status. The Ewe nation is where Ethnotek's Kente cloths are born, in a place called Agotime Kpetoe, near lake Volta, which hosts the world's foremast Kente festival every year.
Color Meaning
Black: maturity & intensified spiritual energy
White: purification, sanctification rites and festive occasions
Blue: peacefulness, harmony and love
Green: vegetation, planting, harvesting, growth, spiritual renewal
Gold: royalty, wealth, high status, glory, spiritual purity
Grey: healing and cleansing rituals; associated with ash
Maroon: the color of mother earth; associated with healing
Pink: female essence of life; a mild, gentle aspect of red
Purple: feminine aspects of life; usually worn by women
Red: political and spiritual moods; sacrificial rites
Silver: serenity, purity, joy; associated with the moon
Yellow: preciousness, royalty, wealth, fertility, beauty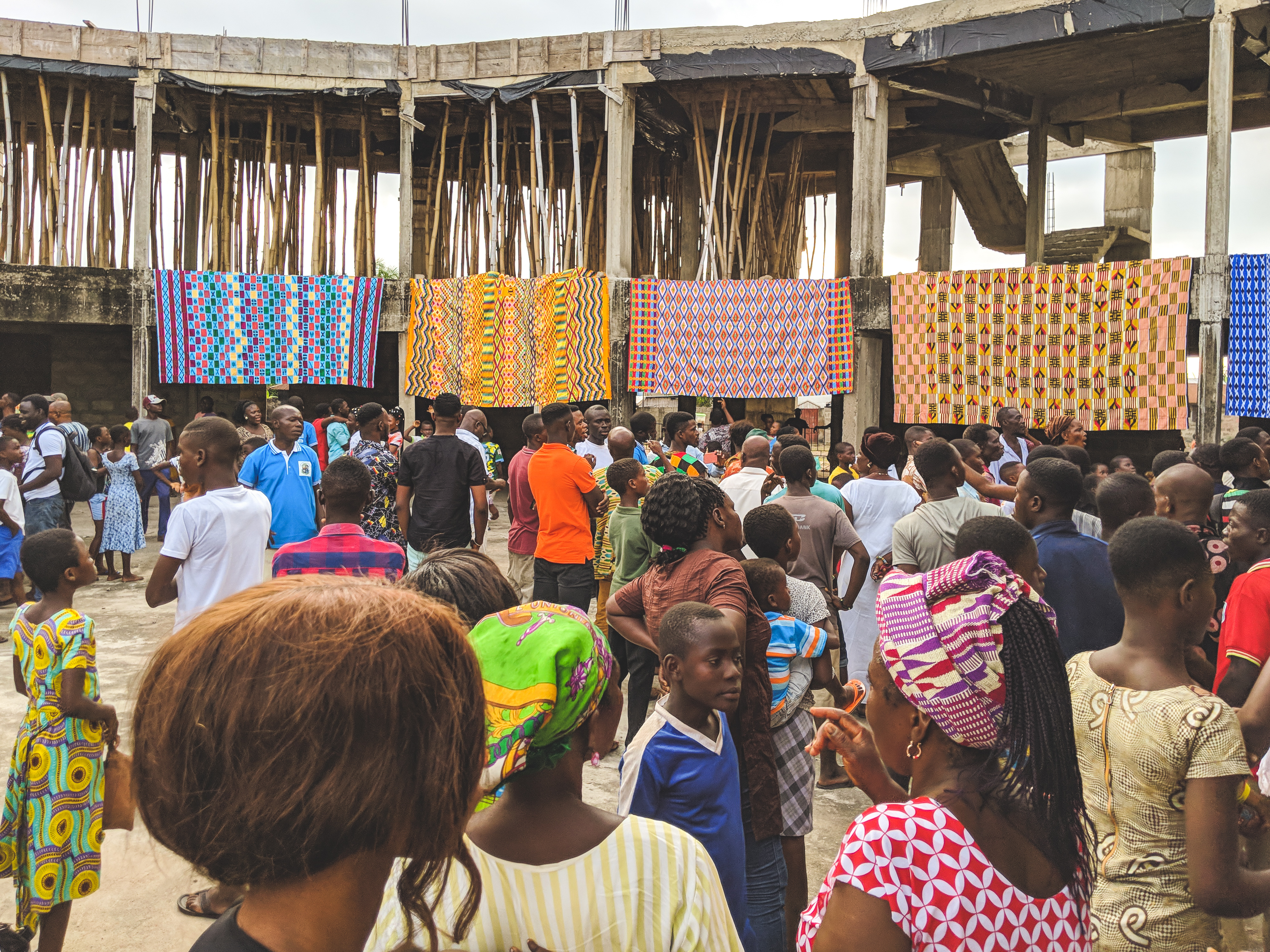 Thanks for the support!
We are proud to have the Kente tradition in our line of Ethnotek bags & backpacks and we hope you love them too! If so, get a bag for yourself and add a tip directly to the George and his crew… thanks for the support!
Back To Top