Xin chao (hello), we're the magic-makers in Vietnam that make your bags and backpacks! We have just over 40 people on our team, our workshop is based in Ho Chi Minh City and we've proudly been hand-crafting Ethnotek bags since 2010. Your bag orders have helped a lot over the years and now your tips will make things even more comfortable for us. The tips will be split equally amongst our team, thank you so much!
The Benefits Of Ethnotek
NO HARMFUL CHEMICALS
SOCIALY RESPONSIBLE
WATER RESISTANT
ARTISAN MADE
VEGAN
SLOW PRODUCTION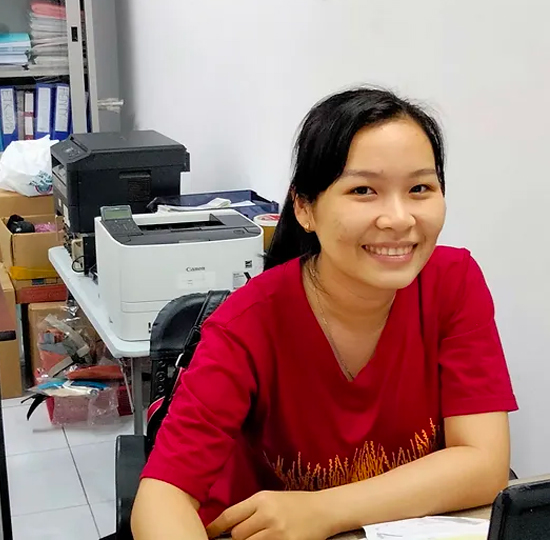 Meet Ms. Ly
Ly is the Head of Accounting at our production workshop in Vietnam and is proud to now also be our Pool Manager for Tip Me. Ly is the very special lady in charge of making sure 100% of your tips will go to the sewing workers. She will provide a detailed report every month for the exact tip amounts, who they went to and how the happy recipients intend to use their tip money.
We'll then email you a monthly report so you know and have full transparency as to where your money goes and good that it does.
A little extra goes a long way
Tip Me allows you to tip worldwide. To show your appreciation to the workers who make your bags and backpacks, you can give our colleagues in Vietnam a little appreciation with Tip Me.

We bear the responsibility for a fair and well-paid working environment. Tip Me is not a salary substitute, it primarily serves to appreciate a craft. In addition, it is a great sign of solidarity. Only together can we make the world a better place.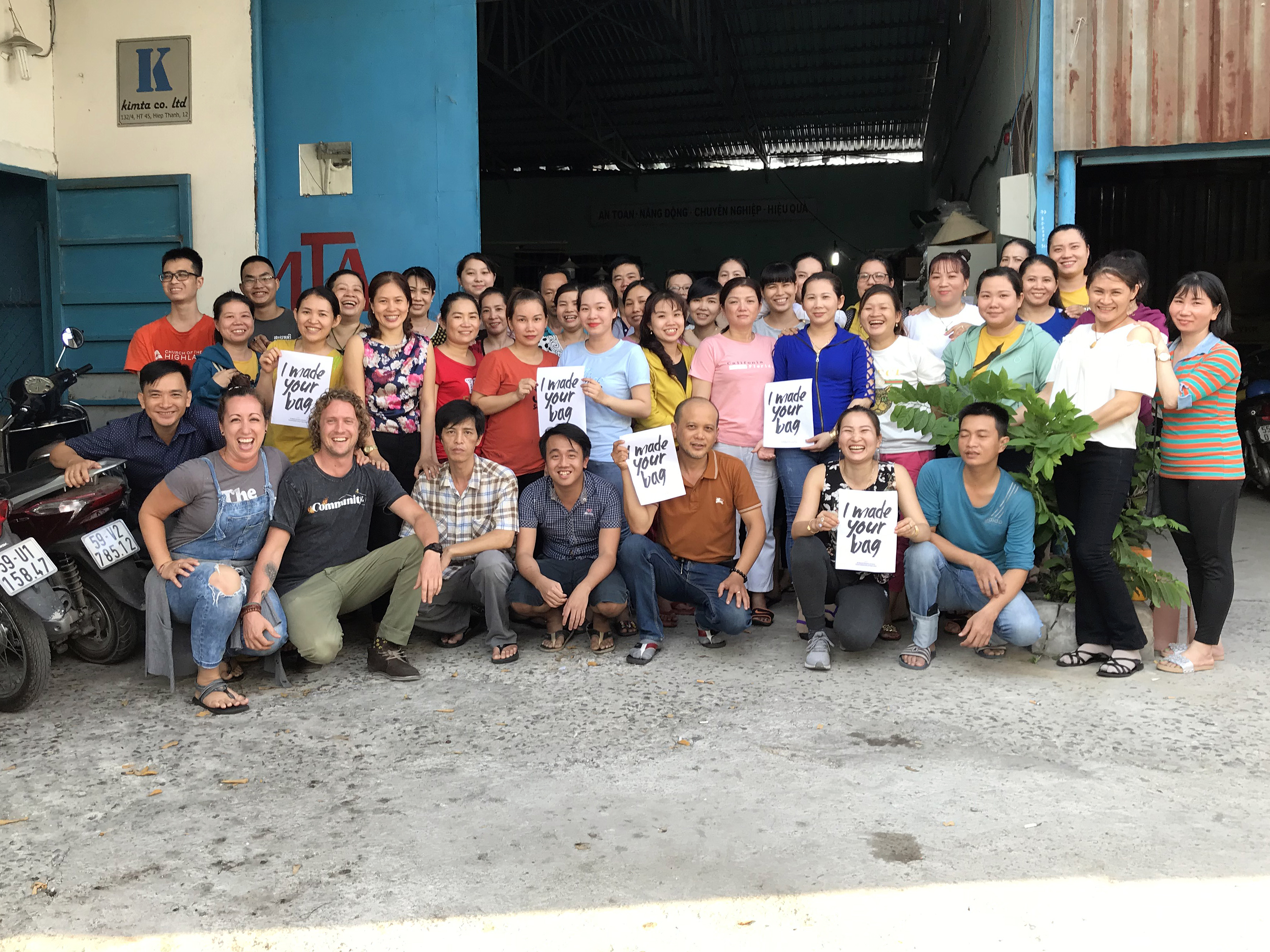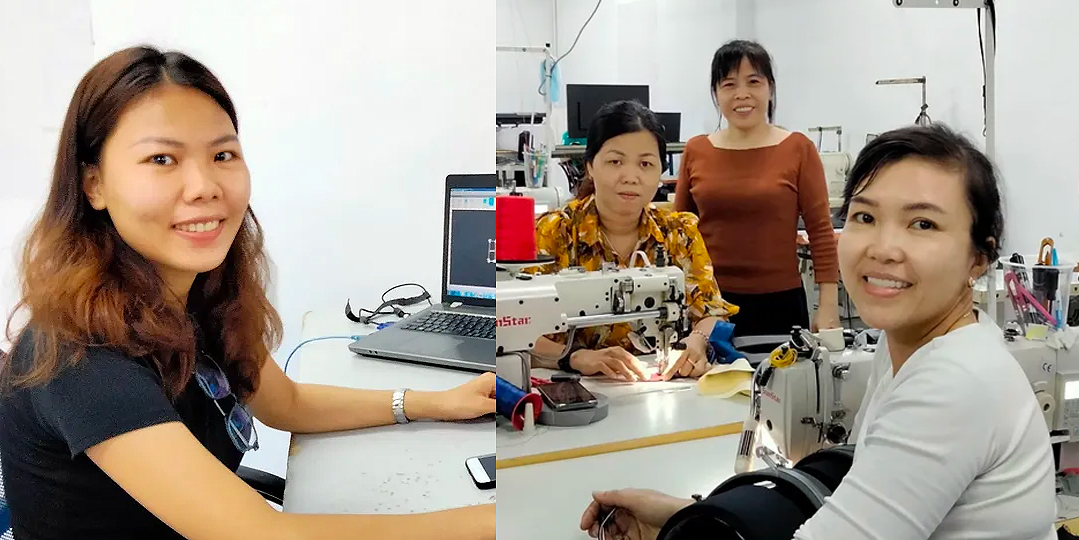 Sample Team
Tuoi is a very active, learning mind and loves her pattern job that is normally just for men. After Tuoi turns our designs into patterns, these 3 highly skilled, friendly and smiley women (Hanh, Minh & Loan) bring products to life. They are a pleasure to work and are the key ingredient for developing new and innovative designs every season.

Boss Lady
Ms. Huong has been with us since the beginning and is in charge of all general admin of the entire workshop, office and warehouse. She has a bright and strong personality and is kind of a firm motherly figure that keeps us all in check.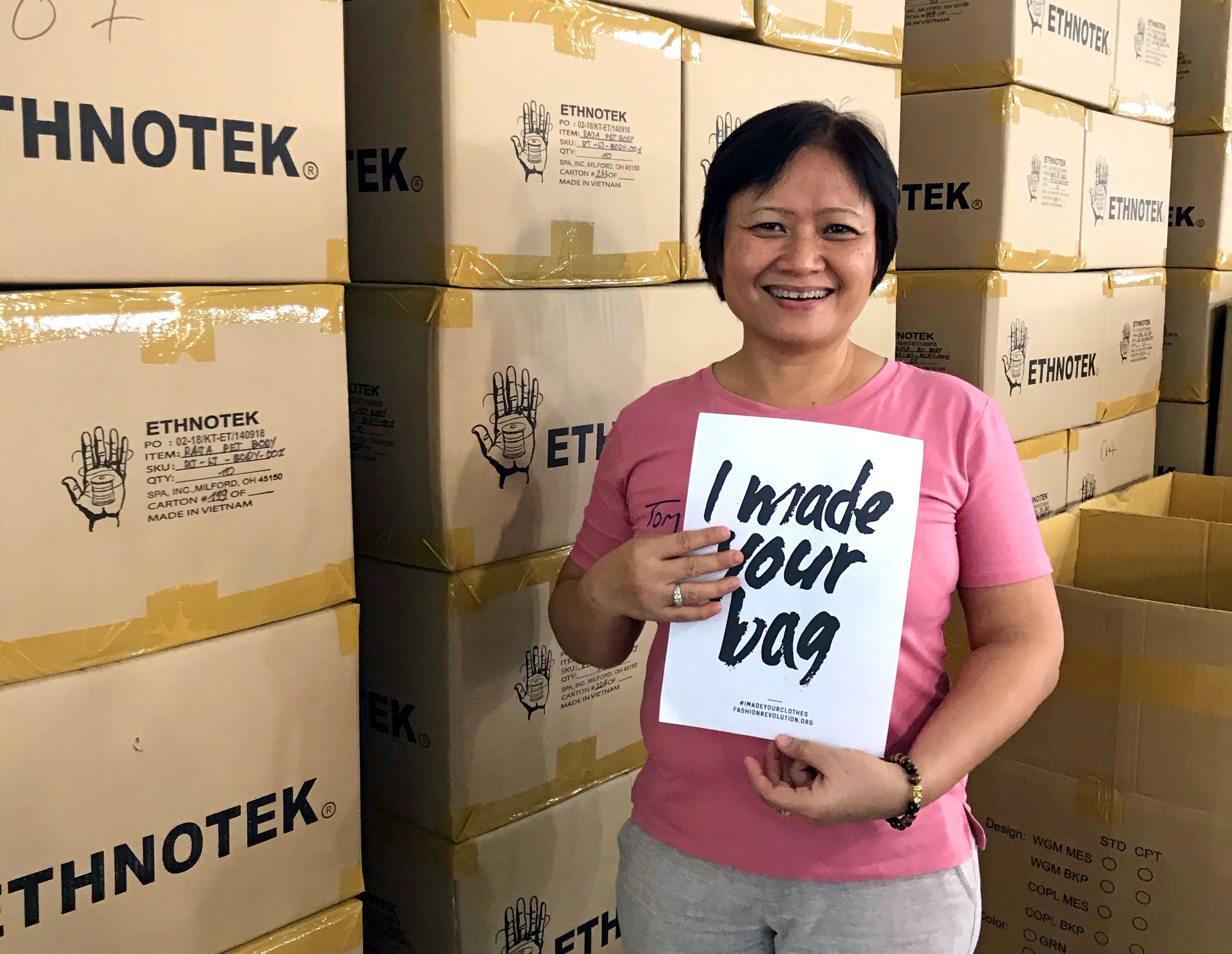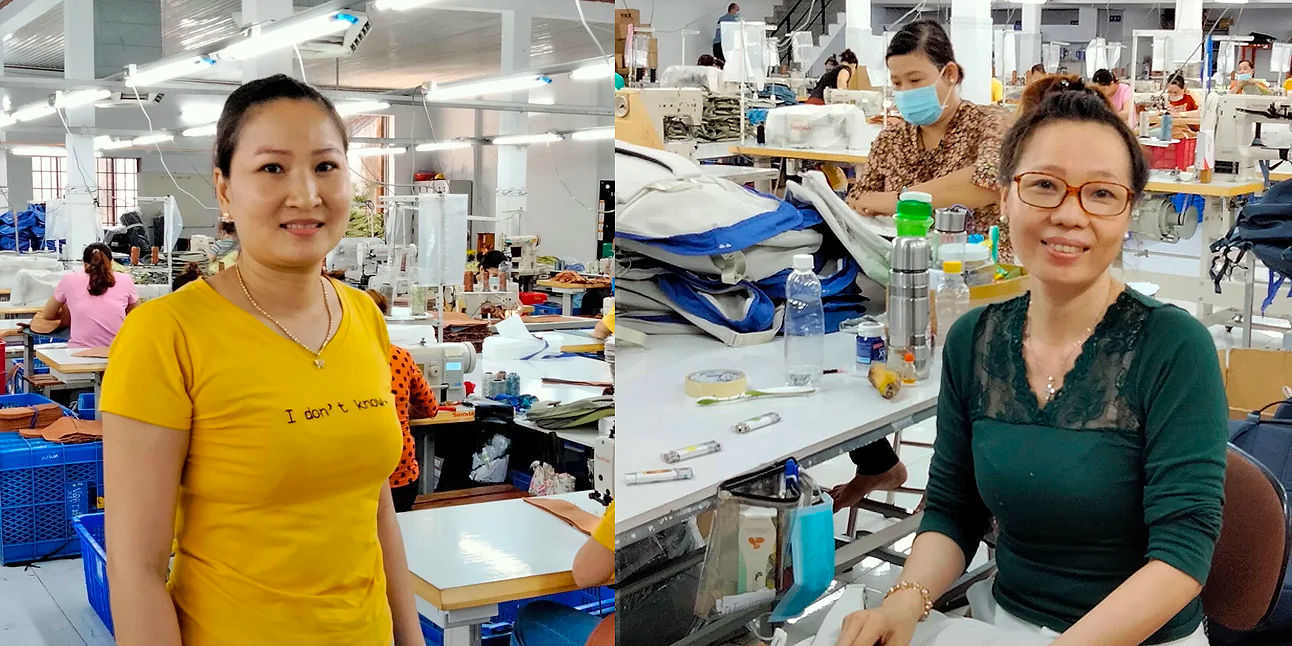 Man & Phuong
Man (pronounced mung) is a powerful production manager and responsible for all production activities. When it's time for action in the workshop, Man makes it happen!
Phuong is our goal keeper and is responsible for quality control. A very important position and with a keen eye for detail, nothing seems to slip by her and her team.

Leaders of the Pack
Ai and Tu have been working with Ethnotek's Founder Jake since 2007, so their roots, just like their laughs, run deep! Ai is head of customer service, new product development, material ordering, import/export and main communicator. He's a happy father of two boys and is hilarious! Tu has years of experience in the industry and is our lead pattern maker and technician. Tu is the workshop owner and big boss, but doesn't act like it. He always rolls up his sleeves for any job and seems to have a solution for any challenge that may arise. This dynamic duo are the reason why Ethnotek got off the ground in the beginning. They took a chance on Jake's wild idea and offered to produce his designs with no minimum order quantity. This core partnership has been running strong now for well over a decade. Woo!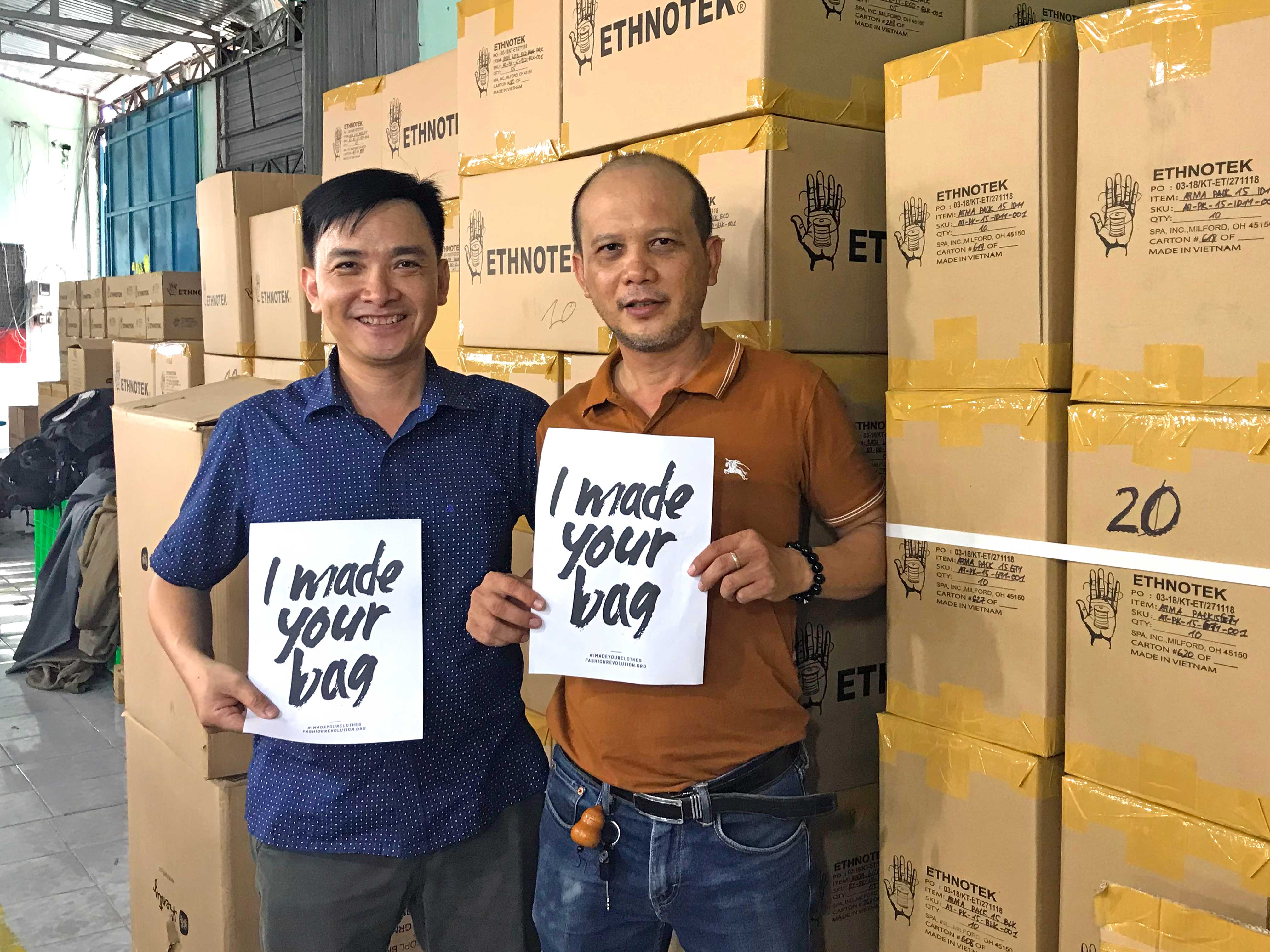 Back To Top